Kento Kudo- Innaloo and Wembley clinic
Qualifications:
Remedial/Sports Massage Therapist
BSc Exercise Science
Dry Needling
Kento is a Remedial and Sports Massage Therapist. In 2008 he graduated from Roanoke College in U.S. with an Exercise Science degree. He then attended the Australasia College of Natural Therapy in Sydney and received a Diploma of Remedial Massage and Sports Massage in 2010 and is currently working towards further qualifications in Physiotherapy.
Kento has worked at the Japanese Acupuncture and Shiatsu clinic and Traditional Chinese Medicine clinic in Sydney as well as helping the A-league team Sydney FC for 2010-2011 Season.
Areas of expertise:
Headache relief
Shoulder pain
Lower back pain
Hamstring strain
Knee pain
Sports or muscular injuries
Treatment techniques include:
Deep tissue
Trigger point therapy
Myofascial release
Prescribed stretches
Outside of work Kento enjoys spending time with his young family.
Kento Kudo
Igor NomotoNirazawa- Wembley clinic
Qualifications:
Remedial/Sports Massage Therapist
Cert IV Fitness
Physiotherapist
Igor graduated with a Diploma of Remedial Massage and Cert IV Fitness in 2011 from the Australian Institute of Applied Sciences in Brisbane. Also, he has a Bachelor degree as a Physiotherapist from Brazil in 2007 with plenty of work experience in Sports Injuries.
Igor was part of the physio team integrated in the Pan-American National Team of Handball hosted in Sao Carlos, Brazil 2008 and States Games in Sao Paulo from 2006-2008. He has spent a lot of time treating high performance athletes with acute and chronic neck, shoulder and back problems as well as tradies and clients from various walks of life.
Area of expertise:
Sports injuries
Chronic pain
Neck & shoulder pain
Back pain
Muscle weaknesses
Igor combines his international experience with his professional knowledge to deliver treatments that work to achieve your health goals as fast as possible. He particularly likes to treat clients with tough cases and has a reputation for being able to make the corrective improvements needed.
Treatment techniques include:
Myofascial release
Soft tissue technique
Deep tissue technique
Trigger point therapy
Neuromuscular techniques
Manual mobilisation techniques
Postural alignment based in muscles chain and postural adjustments
Outside of work, Igor plays social soccer but he loves water sports such as swimming, water polo, surfing and kitesurfing. He was a professional swimmer with some nationals and states championships medals as well as being part of the team that won two titles of water polo amateur's state championship- water is his natural habitat.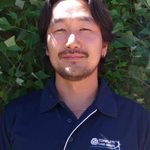 Ryan Bell- Ellenbrook clinic
Qualifications:
Diploma of Remedial Massage and Diploma of Muskuloskeletal Therapy- ECU Perth
Ryan specialises in treating, correcting and preventing muskuloskeletal dysfunction. His training has given him the understanding of the body's muscular and skeletal system and how their dysfunctions affect each other causing pain and discomfort, postural issues and misalignments. Ryan can also treat sports injuries such as sprains and strains and injuries from overuse (repetitive strain injuries).
His treatment style is firstly to assess the body's function and dysfunction, treating the root cause of the issue rather than just the symptoms, educate his patients and provide ongoing self management tools such as stretches and exercises to prevent injury re-occurrence.
Area of expertise:
Postural and alignment correction
Sports injuries
Chronic pain
Neck and back pain
Sciatic pain
Repetitive strain injuries
Migraines and headaches
Treatment techniques include:
Remedial massage
Musculoskeletal therapy
Deep tissue massage
Sports massage
Trigger point therapy
Cross fiber technique
Pregnancy massage
Relaxation massage (Swedish)
PNF stretching
Myofascial release
Manual lymphatic drainage
Outside of work Ryan enjoys playing basketball, playing board games with friends, travelling and snowboarding.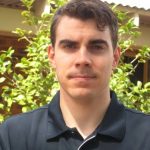 Zana Chen- Ellenbrook clinic
Qualifications:
Diploma of Remedial Massage Therapy
BA Linguistics
Zana enjoys the hands on approach to massage treatment and specialises in releasing tension, injury and stress management through a combination of massage therapy techniques to encourage the body's ability to self heal.
Area of expertise:
Headache and migraines
Neck and shoulder pain
Chronic back pain
Repetitive strain injuries
Sports injuries
Sciatic pain
Knee and joint pain
Treatment techniques include:
Relaxation/ Swedish Massage
Trigger Point Release
Pregnancy Massage
Deep Tissue Massage
Manual Lymphatic Drainage (MLD)
Direct/ Indirect Myofascial Release (MFR)
Kinesiology Taping for posture correction and pain relief
Through her manual techniques, her understanding of the body's function and underlying dysfunctions Zana is able to treat symptoms holistically, alleviate pain and allow her patient's bodies to return to optimum health.
Outside of work Zana enjoys keeping fit doing cardio work outs as well as painting watercolours for relaxation.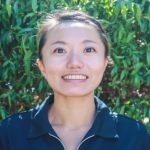 Ainslie Heathcote- Innaloo and Wembley clinic
Qualifications:
Diploma of Remedial Massage
Pregnancy massage
Ainslie received her Diploma of Remedial Massage, including technical and practical training in early 2018 from Evolve College, Perth.
From an early age, Ainslie saw firsthand the benefits a remedial massage therapist can have on the overall wellbeing of the body and this inspired her to train as a massage therapist herself.
Areas of expertise:
Postural aligment
Lower back pain
headache and migraine pain
Neck and shoulder pain
Treatment techniques include:
Relaxation/Swedish Massage
Deep Tissue
Trigger Point Therapy
Sports Massage
Remedial Massage
PNF Stretching
Pregnancy Massage
She has also recently completed additional training in pregnancy massage so she is able to treat soon to be mothers as well as post birth massage care.
Ainslie is keen to get her healing hands onto as many new patients as she can. She treats each patient as a whole and aims to get to the root cause of the issue as well as treating the symptoms.
Outside of work- Ainslie enjoys swimming, dancing and playing squash as well as spending time with her nephew and nieces.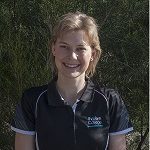 Chihiro Motozuka- Wembley and Maddington clinic
Qualifications:
Diploma of Remedial Massage
Chihiro has a Diploma of Remedial massage from the Australian College of Sports and Fitness.
She has worked with a wide variety of patients in the past and is able to treat people ranging in age and physical needs. Her initial interest in Remedial Massage began in Japan where she understood the healing benefits massage can have.
Her approach to treatment is tailored to the specific needs of each patient and she will work together with the patient to work towards better health outcomes. She uses a combination of techniques such as functional release, Shiatsu and myofascial release (among others) to relieve pain, regain balance and support the body's ability to self-heal.
Treatment techniques include:
Relaxation / Swedish Massage
Shiatsu
Myofascial release
Deep Tissue
Trigger Point Release
MET and PNF
Lymph Drainage
Pregnancy Massage
Outside of work Chihiro enjoys starting her day with yoga which she has been practicing for almost 10 years to set her up for the day ahead.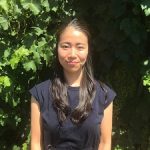 Mic Mueller-Coons- Mt Lawley clinic
Qualifications:
Diploma of Remedial Massage
Mic is a highly experienced Sports and Remedial Massage Therapist well versed in effective management of all types of musculoskeletal injury through both treatment and functional exercise-based rehabilitation.
Mic turned his passion for sport into a passion for helping people feel better. As a Massage Therapist he helps his patients to perform optimally, recover faster and live and move pain free. With 29 Ironman Triathlons under his belt and 3 World Championships, Mic has received a lot of body work through the years. As a result, his focus has been to package his soft tissue skills into a treatment that combines many different techniques to achieve optimal results for a wide variety of patient needs, whether elite athlete or weekend warrior.
Over the years Mic has worked with high level athletes at the Ironman Triathlon World Championships in Hawaii, supported a local AFL Team in Townsville on and off the field to win 3 Premierships and has volunteered at many local events in Townsville including Triathlon and Running Festivals and Track and Field Queensland Championships. As well as this, he has also worked with some of the WNBL Townsville Fire Basketball Team Athletes and some of the best Australian Powerlifters (Pro Raw Winner 2016 and 2018) and Bodybuilders.
Areas of expertise:
Postural aligment
Lower back pain
Sports injuries
Headache and migraine pain
Neck and shoulder pain
Treatment techniques include:
Sports and Remedial Massage
Advanced and Core Myofascial Techniques
Advanced Emmett Technique
Bowen Therapy
Lymphatic Drainage
Dry Needling
Active Release Technique
IASTM (Instrument Assisted Soft Tissue Mobilization)
Functional Kynesio taping
FAKTR (Functional and Kynetic Treatment with Rehab)
MSTR (McLoughlin Scar Tissue Release)